Adornus: A Leader in Manufacturing Process and Quality
Adornus is a company with many qualities that you will love. A Company with Quality Manufacturing Processes and Competitive Pricing, Adornus has developed an industry-leading manufacturing process that gives them the ability to minimize costly overages. This allows Adornus to produce one of the sturdiest boxes, and the most superbly finished components available in today's market, at a price point well below other comparable products.
Adornus delivers high-quality products with quick turnaround times. A Company with Quality Manufacturing Processes and Competitive Pricing, Adornus has a strong focus on customer service and an excellent reputation for quality, punctual deliveries, and competitive prices. A Company with Quality Manufacturing Processes and Competitive Pricing They are so confident of this that they offer a risk-free trial period to allow their customers time to be sure about the product before committing funds. A company committed to fully understanding its client's needs in order to deliver exceptional solutions is what makes them stand out from other companies you might consider working with instead.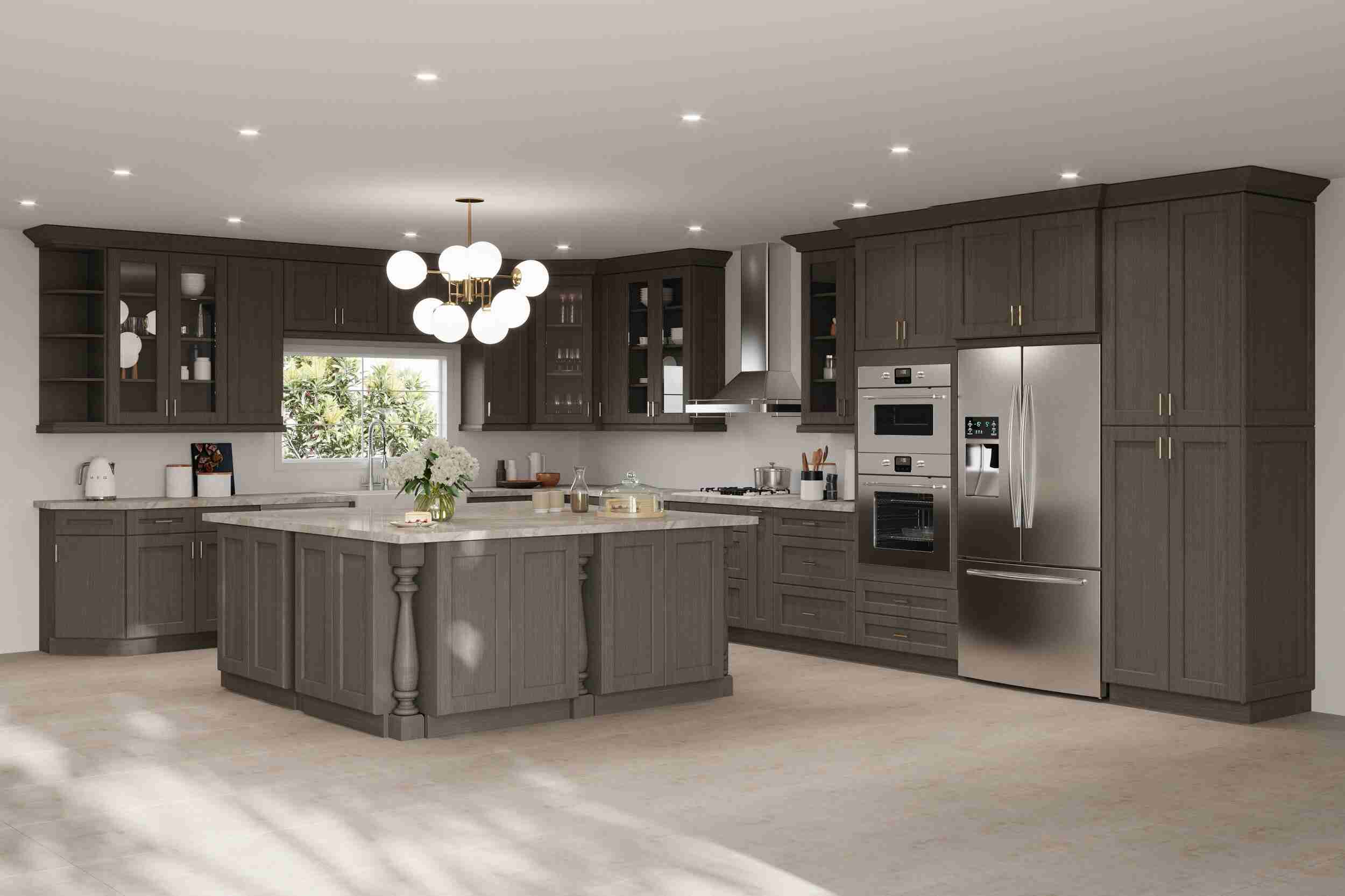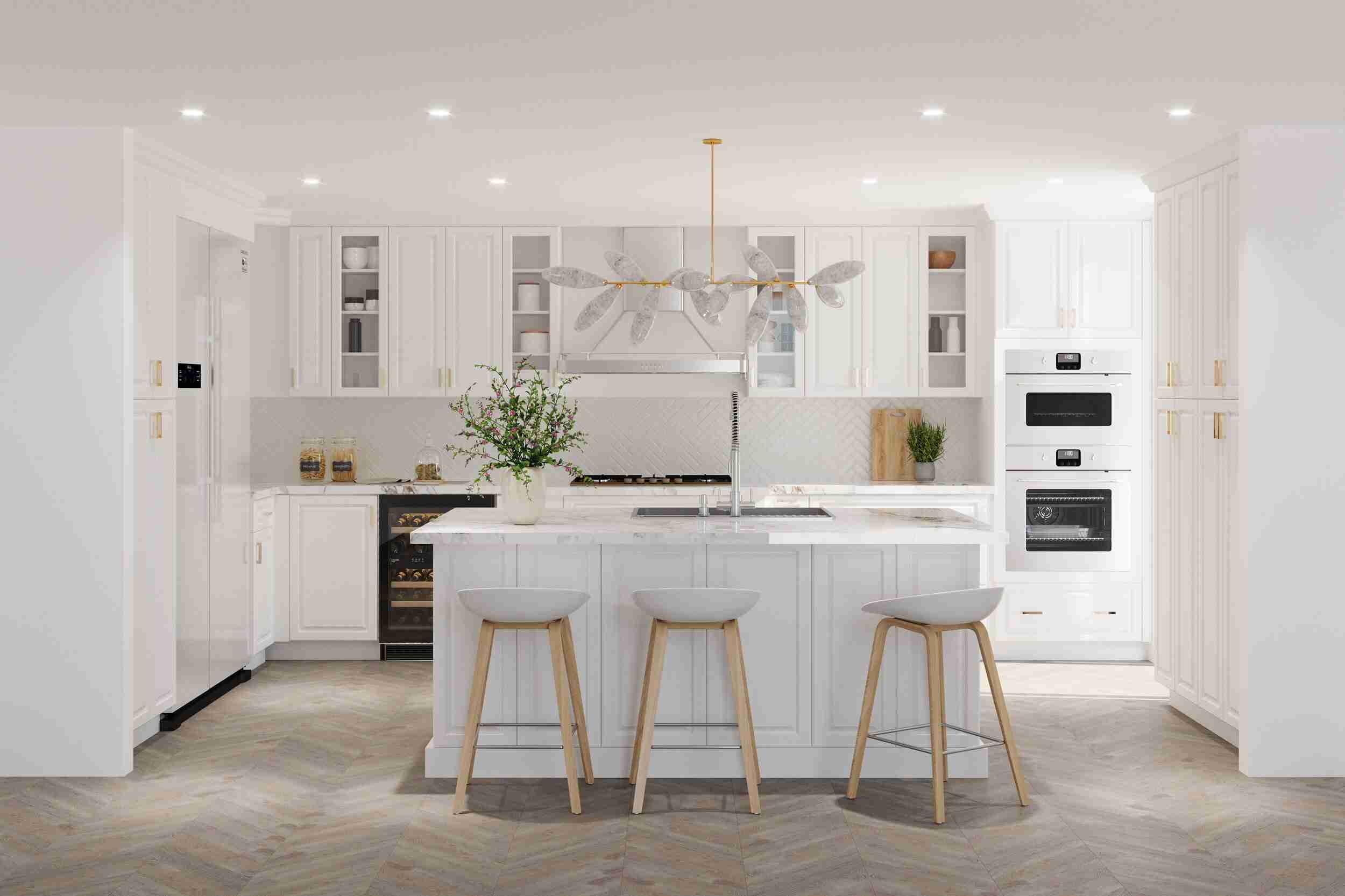 High-Quality Cabinetry Right at Your Fingertips: Full Access Construction
One of the most essential features of any home is its construction. It's critical to employ a contractor when constructing your house to ensure that all of your requirements are met with high-quality cabinets. Adornus's United States-based production facilities, which are immersed in the production of Full Access cabinets, allow them to create high-quality cabinetry on demand. Our highly experienced staff and state-of-the-art technology combine together in perfect harmony, producing a new standard in manufacturing. It's what distinguishes them from their competitors and gives them an edge over other businesses.
The look and feel of a space, as well as its performance, are determined by the quality of your cabinetry. Adornus adheres to strict design and material criteria, so they can provide you with precisely what you want in terms of appearance. Adornus provides high-quality cabinetry at a reasonable cost and is able to create any configuration you desire. Their team is well-versed in all types of cabinetry and can customize any aspect you require. You'll never need to settle for a design that's second-best; they build each piece with the care and attention it deserves, ensuring top-quality results.
Adornus: A Company That Listens to Their Customers
You know that feeling when you find a product that is perfect for you? The one where it feels like they're reading your mind and designing exactly what you want. That's the feeling that Adornus aims to provide with their customer-focused design process. Listening to feedback from customers, this company has built an agile manufacturing process that allows them to quickly shift gears so new desires become new realities.
Because they move swiftly and easily from one stage to the next, their fast-paced manufacturing method allows them to quickly change directions in order for new goals to become realities. Adornus maintains that the client is in the best position to determine what they want! They think you're the voice on the front line, so they pay attention and modify as needed. Their creative designer network is in touch with our product development team to stay up to speed on the latest developments.