J&K Cabinetry

J&K Cabinetry offers a one-of-a-kind cabinet brand. J&K is a family-owned and operated business that carries high-quality furniture for your home, including all types of cabinets, vanities, entertainment centers, and more! J&K Cabinet's website has an easy-to-navigate floor plan where you can find the perfect piece for your space. They are committed to designing products with character that will last for years. J&K wants every customer to be happy with their purchase and feel confident that J&K Cabinetry is the best option for them.  J&K Cabinetry is a unique cabinet brand that can add personality and style to your home.

Cambria is a company with a passionate commitment to sustainability. Cambria believes that all business practices should be sustainable and environmentally friendly, so they work hard to make sure that Cambria's products are made from the finest quartz material, mined in an ethical way, and recycled at the end of life. Cambria also focuses on making their communities more sustainable by incorporating eco-friendly practices into their day-to-day operations. Cambria is committed to using only natural resources for its products; if something can't be sustainably sourced or produced, Cambria won't use it!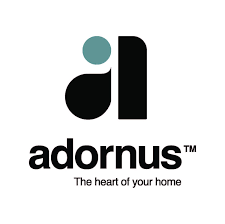 You know that feeling when you find a product that is perfect for you? The one where it feels like they're reading your mind and designing exactly what you want. That's the feeling that Adornus aims to provide with their customer-focused design process. Listening to feedback from customers, this company has built an agile manufacturing process that allows them to quickly shift gears so new desires become new realities.

In the process of choosing a new kitchen, people often think about what style they want and how much it will cost. But there's one thing that many people overlook: Investing in high-quality cabinetry can save you money in the long run! That is why Forevermark Cabinetry makes finding your perfect kitchen easy with eco-friendly options to choose from.

Customization is not the only reason to consider Silestone for your countertop needs! Customizable kitchen design means you no longer have a boring, uniform appearance. Customizing your countertops allows you to truly make your home unique and special.